A lovely 2 days at Wellington Horse Trials! Saturday saw A Real Blast having a fun run around the BE100. A very competitive dressage of 30, followed by an unlucky pole but speedy clear XC saw her place 7th.
Back the following day with the Intermediate boys, Silver Lining very happy to be out, a nice test but rather harshly marked. Followed by a great clear SJ and steady clear XC. Undalgo De Windsor had his final run before Blenheim and a great one to finish on. A nice dressage for 32, a springy clear SJ and a speedy clear XC to finish 4th in his section.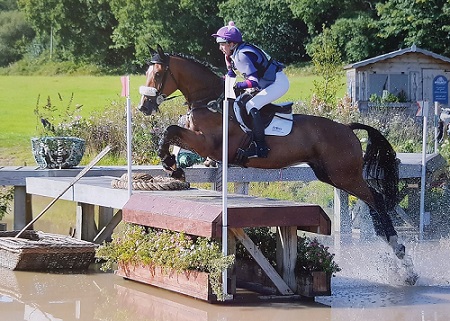 Gatcombe International
A fab day at Gatcombe despite the odd bit of rain! A busy day with X4 Intermediates but they were all fantastic and feeling very well ahead of their next outing being Osberton International Horse Trials.  Silver Lining kicked of the day with his PB dressage of 30 and followed on with another very cool D/C. He's maturing, growing up and feeling very special at still only 7yo. He finished 5th in his section. Cruise On Inny was on great form, he did a lovely test for a competitive 28. A very unlucky pole SJ but a super speedy and bold XC to put him in 3rd place!
Echo P, was certainly back on form and very excited to be at a party, he did a stunning test for a 26!! A great clear SJ around a track causing plenty of problems and then a great round XC despite a frustrating 20 pens early on, where he was almost too bold and thought he knew best. This costing us a top placing, but a good round never the less. Last of the 4, Trendy Captain Clover. An accurate test of 33 and a fantastic D/C to finish the day, putting him into 9th place!
An exciting day having produced these guys up the grades and they are all still so young with 2 7year olds and 2 8year olds.
Thank you to my support team for all your help and keeping everything running smoothly with the horses today. And everyone at home in the torrential rain keeping the other horses on form!