Barbury Castle International Horse Trials
What a great British sporting weekend! The Lions were victorious, Andy Murray won at Wimbledon and Ginny joined Olympic riders Mary King, William Fox Pitt and Zara Phillips in the scorching heat to compete in the beautiful setting of The Marlborough Downs at Barbury International Horse Trials in Wiltshire.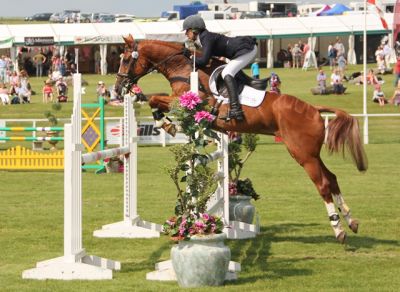 Ginny went to Barbury fresh from a victory at local event, Purston Manor the previous weekend. She was riding a six year old coloured horse called Bobby Dazzlerman who is owned by The White Horse Inn landlady from Duns Tew, Sarah Inwood.
The competitive field at Barbury was packed with experienced riders from as far afield as New Zealand, including Olympic gold medallist Andrew Nicholson and his ride, Avebury. However, Ginny rose to the challenge bringing two horses to compete; her retrained racehorse Creeslough in the two star section D and Eires Rock in the three star section B.

Ginny remarked "It was a tough competition with lots of horses having problems in the cross country phase. I was pleased that both mine completed and I learnt a lot from the run. I am looking forward to riding Eires Rock and Creeslough this season and hope that they continue to improve at every event".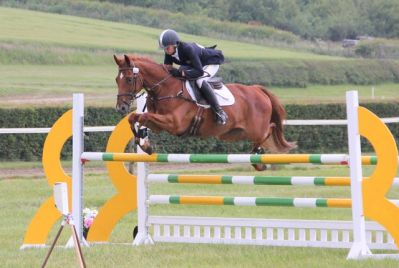 You can see Ginny next at Aston le Walls, near Banbury, where she is taking four horses later this month, including three Novice horses Greenlough Dave, Hamilton and Zztop and, after his encouraging run at Barbury, Creeslough will be upgraded to advanced level.
On Sunday 21 July Ginny will be competing in the Express Eventing at the CLA Game Fair which is being held at Ragley Hall this year. This is a great opportunity to see Ginny compete head to head with Mark Todd, William Fox Pitt and Lucinda Fredericks amongst others in the competition which consists of a dressage test set to music followed by arena cross country and Showjumping. Get your tickets here.