Brand Hall and BCA

BRAND HALL -Novice                       BCA- Novice
Indian Prince - 3rd                         Echo P - 2nd
Cruise On Inny- 10th                     Indian Prince- 6th
Echo P - 3rd                                  Silver Lining-  8th
Novices boys having a couple of very exciting runs. Despite a rather early start for Brand Hall the 3 horses performed brilliantly.  Cruise On Inny and Echo P were both in the top 3 after dressage. An unlucky pole for Cruise On Inny but a clear for Echo P putting him in the lead going into XC. Indian Prince did a very promising test and followed this up with a great double clear and quick XC to finish 3rd!!
Although the ground was very hard, the horses didn't take too much of a dislike and added only a handful of time faults to their scores. It was a bold forward riding course with a particularly tricky water! The combined phase scores resulted in a 3rd place for Echo P and Indian Prince and 10th for Cruise On Inny.
Slightly more local BCA, with Echo P scoring our PB dressage score at Novice with a very impressive 18!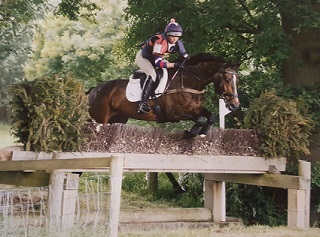 He was on such great form and flew round XC but that one annoying coloured pole cost us the win of the section which he very much deserved after some fantastic runs over the last few weeks.
Indian Prince did another consistent dresage for a score of 32 and remained on this to finish 6th in his section after all 3 phases.
Silver Lining has made the novice step up a very very easy one and feels like he has been doing it all season. At the age of just 6 he is so exciting for the future. A really great run from him, despite a couple of  'moments' in the dressage he went on to jump and gallop to finish 8th in his section.