Little Downham International
Highs and lows and lots of thank you's!
Ginny's ideass for the last month of the season didn't quite go as planned. It started off fantastically with Gamblers Image who scored an impressive 26 in his dressage giving him a substantial lead. He then sadly rolled a few poles in the Showjumping but felt seriously impressive cross country to be the only horse inside the time in his section. He finished second in a very competitive Open Novice section beaten by just 0.8.
Monday at Little Downham started with Zztop in his first Intermediate and the two Blenheim boys in the Advanced. After feeling Blenheim went so well Ginny decided they could have one final run before their holiday.
Zztop was not the most cooperative in his dressage, he has learnt so much in the last few months and just needs time for things to be consolidated. He was a little fiesty for his Showjumping and had a few poles - a change of his bit might be necessary.
In his cross country he felt like a total machine making the step up feel very easy; listening and focused on everything entirely including the tricky coffin combination and influential water. Sadly Ginny came unstuck at 12b, after making the decision to take the longer route as he over jumped the first element. He miss-judged the right handed corner and caught his knee catapulting Ginny through the sky landing heavily on her shoulder.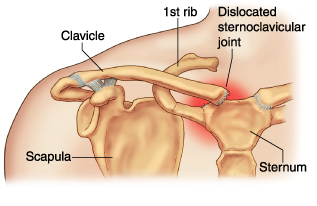 Following a very dramatic and a long hold on course, Ginny was taken to Cambridge hospital. The paramedics and the organisers were absolutely fantastic and Ginny has expressed her appreciation and thanks for their impeccable work. Following CT scans and examinations, Ginny has walked away with a broken first rib and a Sternoclavicular dislocation. For those of you not quite up-to-speed on the human anatomy, the first rib is the bone underneath your collar bone; one of the hardest, strongest bones to break. It was very unusual for Ginny to have only broken one bone and a dislocation with such a fall so Ginny is grateful that there aren't anymore. She is now off games for the next 6-8 weeks and hopes to mend quickly to be back soon.
Ginny wished to thank everyone who pulled together on a very difficult day, including the amazing owners of Zztop who waited with the team in the hospital and then drove them home.
Thank you also to Josie Brettell, Jan Cottam and Antonia Wills for their fantastic support and transporting Ginny's ponies safely back home.