Hopetoun and Hartpury International 
All the hard work is paying off for Ginny as she brings back the prizes
More success followed Barbury for Ginny in the last few weeks, with top 10 placings at Upton House, Dauntsey Park and Aston-le-Walls.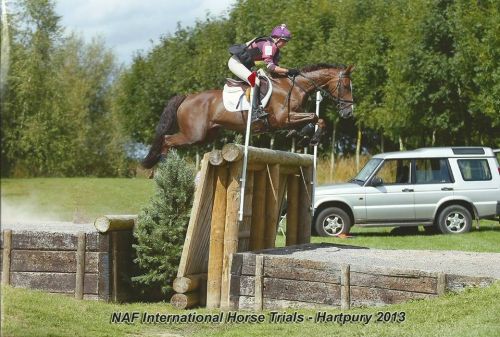 She then braved the 10 hour journey up to Hopetoun International, Edinburgh with Creeslough and Eires Rock on board. With Eires Rock aimed at the prestigious Blenheim Palace International Horse Trials in September, this was an important chance for qualification. The beautiful settings of Hopetoun House made the journey worthwhile, the course and ground conditions lived up to expectations, being the best Ginny had seen for a while.

In the International CIC** Creeslough did his best Dressage to date and followed up with a brilliant double clear to finish 15th. Eires Rock was on great form, also pulling out his best dressage test to date in a difficult test, and another fabulous double clear to finish in 13th. Eires Rock is now Blenhiem bound, Ginny is excited for both horses, where we wish her the best of luck.

Off the back of a fantastic Hopetoun, Ginny headed to the NAF Five Star International Horse Trials, producing further five star results. Hamilton II, who Ginny bought as an unbroken 3 year old and has brought on herself, and Greenlough Dave competed in high class international company in the CIC*.  This was a big ask for these young horses, being the first international event for Greenlough Dave. 

Hamilton was a complete show off, remaining calm and focused at only six years old and produced a great dressage test with still lots of room for improvement. Greenlough Dave also did a lovely test, having never been in such an atmospheric environment. The cross country course at Hartpury posed many questions, particularly with the undulations. But both horses rose to the challenge and flew round inside the time to finish on their dressage scores going into the final phase of the Showjumping.

The Showjumping caused its fair share of problems, fortunately not for Ginny's horses, both showing their high quality and jumping clear. Hamilton pulled up to finish in sixth place and Greenlough Dave in 18th. A fantastic few days, with Greenlough Dave's owners, Claire and Gareth Jones, being there to watch the fabulous results!  Ginny added that "Both horses felt amazing and I am so excited for their futures. They felt so brave, scopey, bold and accurate."
Ginny next heads to Somerford Park and then Solihull with a number of horses, to continue a great season, including an exciting new ride Shannondale Sparky.