Aston Le Walls 
A very early start for the 4yo class at Aston Le Walls with the lovely 'Confession Time' but he made the early start worthwhile!
Lying in 3rd after the dressage on 26.5, he then just had one green mistake in the SJ to have one down but then a bold clear XC on a course causing lots of problems. He learnt so much from his previous outing at Dauntsey.  He not only finished in 4th place but also qualified for the 4yo championships at Osberton.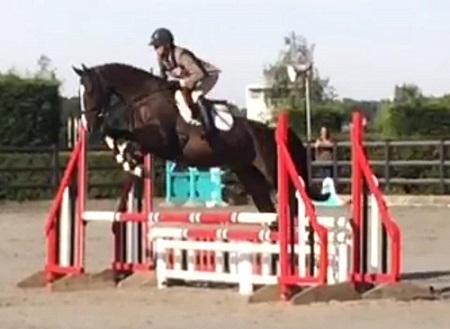 Somerford Park International 
The three Blenheim-bound boys made the trip to Cheshire for the intermediate classes. All three jumped well in competitive sections with Cruise On Inny and Trendy Captain Clover jumping double clears ahead of their CIC*** debuts at Blenheim. Undalgo De Windsor just had the one down SJ followed by a bold clear XC with some time, but good preparation for him before his first CCI***.