EVENTING SEASON 2018 IS FAST APPROACHING!
I really can't quite believe where the last few months have gone, it only seemed like last week the horses were going on holiday and I was jetting off to America.
The winter has been tough, with the weather making things particularly difficult but the horses are now all back in full work and enjoying their hacking road work along with schooling and jumping exercises. We have had a number of outings at British Showjumping which has been brilliant to jump some bigger tracks with the younger horses and see how they take on the next level.
I have a couple of new rides for 2018, the lovely Novice gelding RUBEN S, Owned and produced by Lulu Spence. We have spent the last few months getting to know each other and have had a couple of outings at BS, he is lovely and had a lot to give, working well on the flat and a scopey jump. I am really looking forward to getting him out eventing.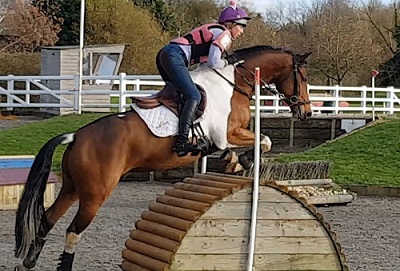 Then a very exciting new young horse Owned by Mrs Emily Tweedie, Confession Time. This gelding is Sired by Ars Vivendi and has just turned 4yo. I have broken him in over the last few months and he already looks to be a star of the future, certainly plenty of scope! He will be aimed at BYEH and 4yo Classes when he is ready and after a mini holiday; to give him chance to take everything in that he has learnt.
Also joining in on the baby outings are my two homebred's now turned 4yo's. Time To Gamble, Owned by Miss Iona Dent and myself and Cavorting Law. They were broken in during September/ October and have since gone on holiday to think about everything. They will soon come back in to begin their education and will also be aimed at the young horse classes. Its very exciting to have 3 lovely young horses for the future. The stallion Interlaken W has now technically turned 5yo, and already jumped beautifully around 2 Newcomer tracks, finding the bigger fences just as easy and loving his indoor show jumping outings coming home in the prizes.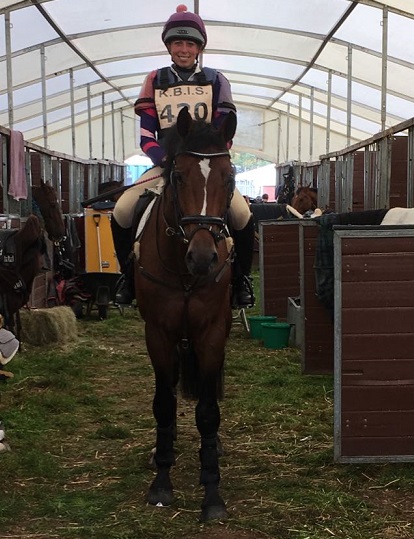 A Real Blast has also been out, consolidating her show jumping and has pinged her way around newcomers, the bigger the fences the more she seems to concentrate. She may be little but she certainly has plenty of scope! She will be aiming at CCI* in the coming season.
Italian born and bred Tango Blu, Owned by Irma Rosati . He is a striking black 6yo and has also been out and about gaining mileage at shows. Finding his first show rather daunting but with the more he does he is gaining in confidence and proving very talented in all 3 phases.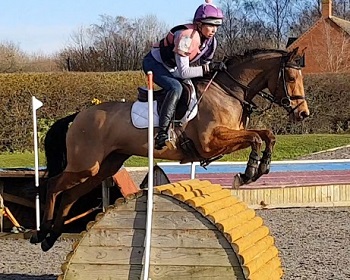 About Time Too is well and truly back on games, after missing the whole of last year due to injury he is going to be particularly excited to be out eventing in 2018! We have big plans for him but will take each event as it comes.
Undalgo De Windsor, Cruise on Inny, Trendy Captain Clover and Echo P are all enjoying being back in work and no doubt excited for 2018 Eventing to get going. The will begin BS in not too long which will get them fully prepped before the start of the season. We have some exciting plans and aims for the season with Blenheim *** being the ultimate aim for 2 of the horses above.