End of season round up

So finishing slightly earlier than normal with our last run at Calmsden for 2016. I decided that all the horses had fulfilled their goals and had very little more to prove for 2016. They have all performed well, we obviously still have plenty more to improve on but I feel it had been a long enough season for them already and it was time they had their holidays!
As always I must begin with a BIG Thank You to everyone who has made this season possible… from family and friends, staff and riders through to owners and sponsors. Without the massive team effort from behind the scenes and out on the event circuit, as I am sure every event rider or professional in the equestrian business will agree the hard work comes from everyone and it's a huge team effort. There are so many people to name and thank but I hope in reading this you will all appreciate who you are. Your support is invaluable in many different ways! This season slightly down on last year with 112 event starts but many more of these were Internationals and every horse was upgraded meaning less runs when competing at the higher levels.
My truck has proved as ever reliable in the ………………………………………. KM I have covered from March to October. Peter Haines Engineers has ensured this and kept it running smoothly, getting me from A to B. I am so grateful for his ongoing support and advice. The Juniper Company: my longest sponsor has been fantastic as always, ensuring my website is up to date, with several horse changes and sales throughout the year they have been just brilliant in putting the latest information and videos for all to see. It's fantastic look and easy use makes it great for my owners to follow what is going on with the other horses and means they can enjoy reading post event reports as well as videos and photos.  Their advise is always on hand whenever I should need it. Thank you Juniper Team!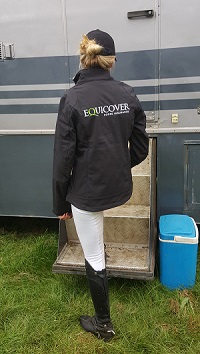 Equi-Cover Horse insurance have been exciting to have on board. I've enjoyed doing blogs for them even if my last one didn't quite make reality with the Blenheim venture. My horses all continue to be insured with this very affordable and efficient company. They are easy to talk to and any advice you should need they are always on hand to help. Their new kit is looking great and very smart so I look forward to wearing it over the coming months of BSJA!
As brand ambassador for Gatehouse hats it would appear that my lovely show jumping hat has been pretty lucky. Plenty of clear rounds this year even if it is minus the bling!
CIC*** qualified- About Time Too
Although the season did not quite end how I would have hoped with Bob sadly picking up an injury just before his CIC*** debut at Blenheim, I must not forget how cool his season had been up until then. He was feeling so ready after a great build up but sadly it was just was not meant to be. His highlights of the season had to be a close 2nd at Weston intermediate, in knee deep mud he was just 0.2 behind the leader to settle for 2nd place. He completed his first CCI** in style at Houghton international, a lovely test and perfect double clear inside the time to places 17th.  Then in the run up to Blenheim a great run in Scotland CIC** for yet another double clear and 5th place.Next season is hard to plan but he will take it easy over the winter and we shall begin making plans in January for what next.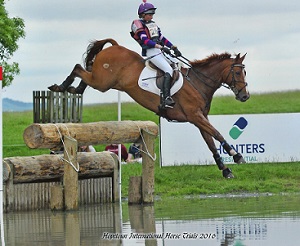 CCI** qualified- Cruise On Inny
This talented 7yo has really made his mark on the event circuit this year. Notching up 3, technically 4 wins this season if including his HC run at Calmsden. He has jumped 8 double clears this season up to Intermediate. Sadly his CIC** debut not going quite to plan especially after another fantastic clear SJ and smart dressage. Dash has proved his consistency even on the upgrade to intermediate, he has massively improved on the flat with so much more to come which is particularly exciting as he's already scoring sub 30 on most occasions. Next year he will be another year stronger and ready to contend in CCI** with the ambition of Blenheim 8yo's if all goes to plan. A debut at Hartpury CCI*, his first stay away and he proved his class, a lovely text and double clear putting him right up there in the placings.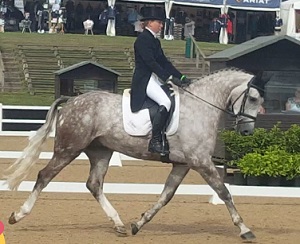 CIC** qualified- Echo P
The first season of eventing for this 7yo and he certainly has plenty to live up to next season on the basis of what he has achieved this year. His statistics are particularly impressive, of his 12 starts 100% clear XC and 66% sub 30 dressage and 75% top 10 placings. He stormed round his CCI*, lying in the top 5 after dressage he jumped a great double clear adding just a few time XC to place 16th in the massively competitive CCI * section. After his 2 Wins, 3 x 2nd places and 2 x 3rd placings he notched up 21 points making him an intermediate horse in his first season. Holding back on the temptation to run him in the CIC** 7yo at Osberton we decided to re-route to Gatcombe novice as his final run before his holiday. He certainly went out on a high… winning his last event of the season… after winning his first ever event at the beginning of the season!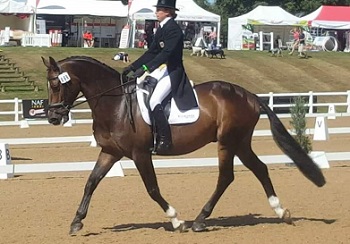 CIC*** qualified- Undalgo De Windsor
A great few runs this season proving consistent at ** level,  jumping a double clear at all of his CIC** - Barbury and Rockingham. Just an unlucky run out at his debut CCI** at Hopetoun after a great dressage and a fantastic ride XC up until the run out. Never the less still finished 13th in this class. Then taking him to Hartpury CCI** where he did a PB Dressage and was absolutely flying XC through all the tricky fences but unfortunately caught out just 3 fences from home resulting in me falling off! Very irritating as he was going so well.  A lot accomplished this season but a couple of silly mistakes showing his greenness at the upgraded level,  already CIC*** qualified at 8yo, I could have taken him to Blenheim but decided to wait another year and consolidate what he has learnt. He will come out competitive next season and contest a mid-season CIC ***.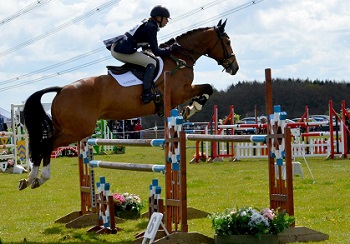 CIC* qualified- Silver Lining
My very exciting new ride for 2016, Oli Previously competed in show jumping and over last winter I trained him to do dressage. Something that wasn't quite as fun as jumping but he really has produced some lovely tests. He has had a lot to learn and taken everything in his stride. The jumping he found very easy. Jumping 5 out of 6 double clears at BE100 and Novice level.  He gained 3 points and picked up some good placings also. Another winter of dressage and hopefully his posh trotting will be as good as his amazing jump. He has proved to be super bold XC and loves every minute. He moves very well on the flat and has so much potential for the coming seasons, a very exciting prospect!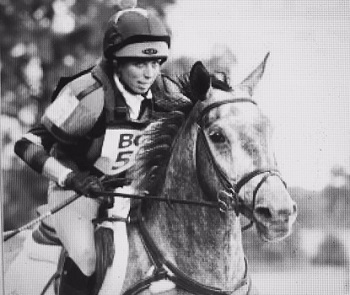 4th  &  18th CCI* this season -Knights Escapade
This super little pocket rocket has had a great season. Placing in the 10 times in the top 10 of his 14 runs,  gaining a total of 41 points. He had a fantastic run up in Scotland leading going into the XC and adding just a couple of time to place him 4th in the CCI*. He has gone on to prove his consistency and will now be for sale and go on to give someone else a lot of fun and experience at novice and CCI*. He and his owners Jim and Susie Wilson have been brilliant this season and we have had lots of fun. Very much look forward to outings again soon.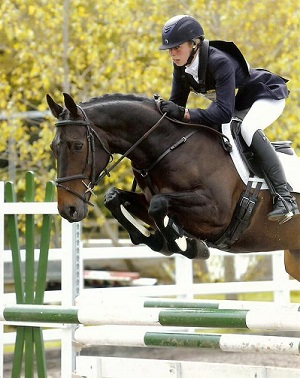 CCI* Qualified- Trendy Captain Clover
This lovely 6yo ridden by myself and owner Milly Kaye this season has had a great year. He has placed 1st and 2nd this year qualifying him for an NRF next season. As well as top 10 placings in 5 of his 8 starts with me. He is a serious jumper and has plenty of scope to go up the grades and only being a 6yo he has a massive future ahead of him. Milly has also had a lot of success with him placing 3rd in her first novice as well as many competitive results at BE100.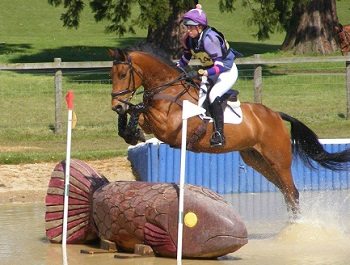 Novice Qualified- Lexi III
This lovely 6yo mare has stormed round her BE100 runs easily. She has a serious jump and plenty still to learn on the flat but is going to make someone a fantastic junior /YR horse in the future. I have had lots of fun producing her and with a winter of BD and BSJA planned she is sure to come out next season and be ever more competitive. Placed in 60% of her runs and being ever reliable SJ and XC. If she is not sold I will continue to produce her through the grades aiming at a novice early next season.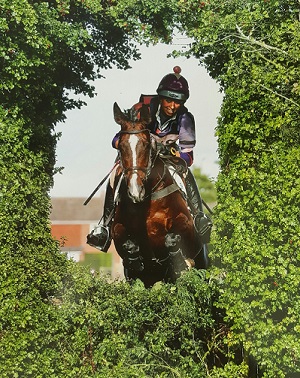 Although an amazing season, it did however also come with its lows.
Firstly the super talented Greenlough Dave, sadly only got a couple of outings after nursing him back to soundness after injury but he just couldn't stay sound. His brain and talent was ready to conquer Badminton but sadly his feet/ legs were not. I had some fantastic last runs on him, he loved everything about competing. He was a pleasure to ride and to have Louise Weir as his owner was fantastic and these fun times will be missed.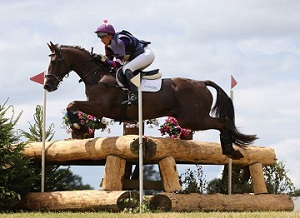 Foxy Lady also at the age of 16 has now been retired to making babies and hopefully breed more super talented young horses. She had an exciting year planned with contesting her first CCI** after some amazing runs at CIC** but now sadly due to an under lying heart condition it has been decided to retire her. She went out on a high, scoring her PB dressage of 28  at Wellington and flying round both jumping phases. She then went on to look after my sister and owner Rachael Sheppard around the intermediate team-chase… getting Rach back in the saddle a VERY short time after having baby Minnie Pops!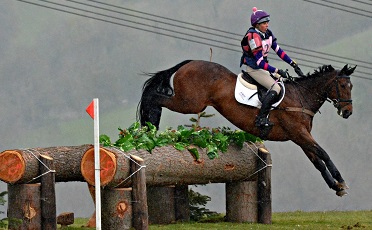 Lots of change over the last few weeks, seeing Laura McGaw move on to pastures new after spending the summer working for me, she has learnt so much and been a fantastic member of the team.
Ellen Goodwin has been invaluable, working for me for nearly 2 and a half years, will begin to build on her string of event horses and hopefully come back time to time to see me! Wishing her the very best!
Mum and Dad have been a massive support to me and I literally could not do this without them, I am so grateful for everything they do. New additions Minnie Pops and Ava along with Olivia are the next generation and already showing how keen they are for ponies!!
For some interesting number crunching Laura Simpson who has been fantastic all season not only for helping hacking and grooming at many events, but using her brain power too and decided to put this spreadsheet together which shows exactly how busy we have been between March and October.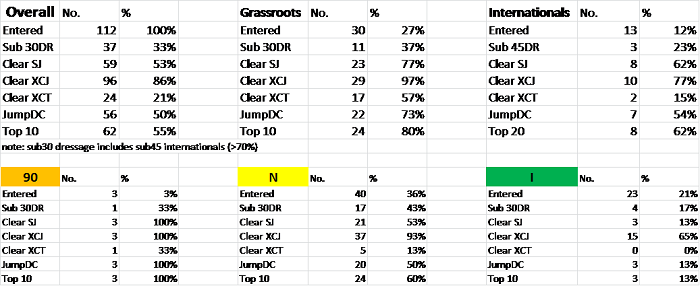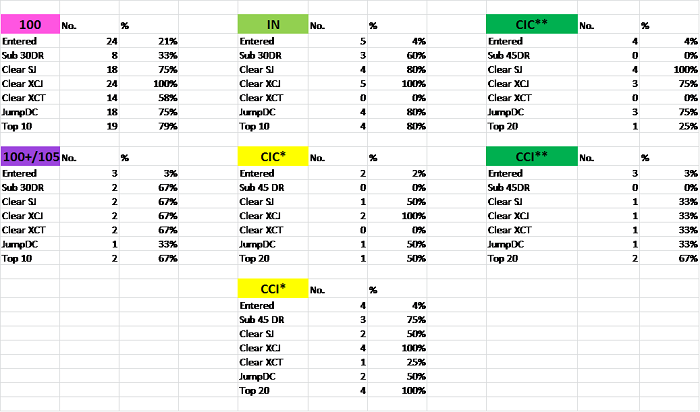 I very much hope you have enjoyed reading my 2016 round up. I look forward to an exciting 2017!