Ownership Opportunities with Ginny Howe Eventing
Enjoy the benefits of owning an event horse
Ginny is currently seeking new rides for the 2014 seasons. If you have a horse that you believe has the potential to reach 3* or 4* level or you are interested in buying one then Ginny can provide a realistic opportunity for you. Ginny currently has a number of owners who enjoy keeping their potential stars with Ginny and have seen their horses rise up through the grades. Read Owner Testimonials to find out more.
Syndicate Opportunities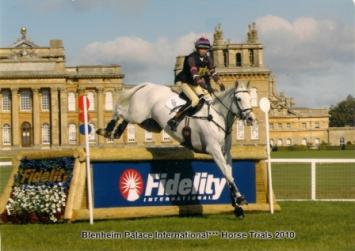 Alternatively, Ginny is offering opportunities to buy through syndicates. This is a unique chance to become an owner at Ginny's yard at a fraction of the costs. Those who buy in can enjoy all the benefits that ownership brings as well as being part of Ginny Howe Eventing and the wider syndicate team. A syndicate can prove very beneficial to the ownership of event horses and give the opportunity needed for young horses to reach their potential. Members of the syndicate will be well rewarded, watching your horse progress up the grades is an exhilarating experience. Either together with friends or you can meet new people for fantastic days out with like-minded individuals at top 3* and 4* events, it is an opportunity not to be missed
To find out more about either of these opportunities or any other prospect with Ginny Howe Eventing, please get in touch with Ginny.