Hartpury International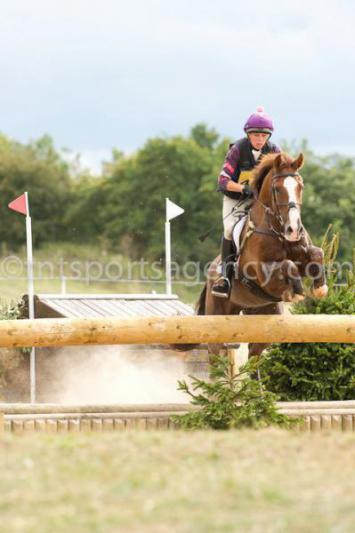 Argentinus completed his first 1* in great style, in the most atmospheric dressage arena he has ever been into he kept his cool, to score 55. His behaviour was a little tense in places but over all a very grown up test. 
Sadly, the same could not be said for Eires Rock who was affected by the atmosphere on the Thursday afternoon dressage. After a brilliant build up and working in very well, he did not perform very well in the arena. 
Divilabit completed his best 3* dressage test to date. All of Ginny's hard work and time spent has clearly paid off, not to mention the help from trainer Dan Greenwood. He scored 52 which put him in a good position after the dressage. 
Gamblers Image in the competitive section D indoor arena, also pulled out all the stops and completed an accurate test, scoring 53, thanks again to Dan's help. Ginny was delighted to see things are really coming together. 
Dressage all done and a manic Saturday ahead... First on the cross country course was Argentinus who flew round the tough and bold 1* track. Despite being inexperienced at this level, having only competed in 6 novices, you would never have known – Ginny was thrilled! 
Eires Rock had some making up to do, and didn't he just!  He put in a star performance, although a little too keen and excitable. Ginny found him hard to contain therefore not really able to let him go. Despite receiving rather a lot of time faults, it was a clear round. 
Show jumping for the two 3* horses and Divilabit jumped a foot perfect round, going clear putting him in to 15th going into XC. Gamblers Image not really taking to the idea of jumping inside had some rails down. 
Overall, it was a pretty hectic day. Without the help from Ginny's Mum, Jilly, Jordan and Amelia it would not have run so smoothly - so thank you from Ginny to all those who helped! 
Sunday morning trot ups all went well, the 1* and 2* horses were full of beans and ready to go again. 
Show jumping for the 3 day horses also went well, both jumping a nice round with just one rail down each. 
The cross country track for the 3* horses was enormous, with a seriously imposing second water, which at first glance, looked impossible. After watching a few riders fly through, Ginny felt much happier about tackling the skinny angled house to a massive airy rail, with step drop into water, followed by a skinny eyelash hedge out up rising ground and a trakener to finish off.
Divilabit was the first of Ginny's rides lying in a very competitive position following withdrawals. He was flying, up on the clock and making nothing of all the direct routes. Unfortunately, they were held just before the 2nd water due to a broken frangible pin. After five minutes they were re-started and he then sailed through the tricky water. However, following the challenging complex, he seemed to have lost momentum so Ginny decided to pull him up and save him for Blenheim. 
Gamblers Image was the last horse on the course and made nothing of this track. Still inexperienced at this level having only competed a 3* at Barbury, he went round like a pro. Ginny took just one long route at the double of corners. 
All horses finished fit and well. With two now Blenheim bound it's sure to be an exciting end to the season. 
Furthermore, look out for 'Through the Key Hole' in the next addition of Eventing Magazine and the Claire Lomas fund-raising calendar as Ginny will be featuring in both! The calendar launches at Burghley Horse Trials on 1 September 2011. To find out more and pre-order your calendar visit www.ridersrevealed.co.uk