Hopetoun International
CCI*   CCI**   CIC**
8.5 hours road trip up north to Scotland with the ponies and 3 girls! Such a lovely event making the drive well worth while. The most perfect ground, a lovely atmosphere and great competition! Knights Escapade, Undalgo De Windsor and About Time Too all felt brilliant after the long trip and were in high spirits!
Knights Escapade did an absolutely brilliant test to lead by 5 points in his first CCI*. I really could not have been happier with him, he was rideable and listened to my every aid. Undalgo De Windsor in the CCI** was also extremely rideable, and although new to this level and movements he scored a respectable 52. Just needing to now develop in to a more advanced outline and work more over the back but we are very much heading in the right direction. About Time Too was a little cheeky in the dressage for the CIC** and rather opinionated resulting in a score of 55.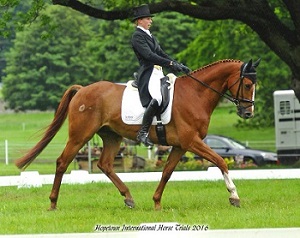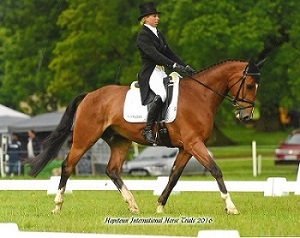 The CCI* track was beautifully built, it asked plenty of questions and was certainly a step up from novice. Knights Escapade was rather excited to be at such a big party and was very much forward for the XC, he was rather keen at the beginning which meant i struggled to get him in a good rhythm, losing valuable seconds over the first couple of minutes. He went on to jump so accurately and brave coming home a few seconds out of the time to sit him in 3rd over night. Frustrating to lose the lead but he finished well.
Undalgo De Windsor followed on that afternoon in the CCI**, again a challenging course with plenty of new questions. He was giving me the best ride ever, so rideable and easy to a fence, accurate and genuine... I was rather enjoying the round a little too much and just backed off him for a second causing a very annoying miscommunication at an up to height skinny triple brush. Damn... 20 penalties!
About time Too had his show jumping on the same day in a CIC**. A course causing plenty of problems- he went in and jumped a brilliant clear! Sunday was XC day for About time Too, and I was sure not to make any silly mistakes as from the previous day on the XC. He stormed round and made the whole thing feel totally easy, finishing 5th and better still received his final qualification for the CIC*** at Blenheim.
Knights Escapade, although finished very well after xc, came out on the tired side on SJ day and slightly confused in the change of format of the phases. Unfortunately a rather costly round of 3 poles, something he has never done before. He jumped well enough just tipping them off behind. Its was a great experience for him and having never show jumped after an 8 minute cross country the effects were unknown. But he has learnt plenty from this and i'm sure his big 3 day win will come in the not too distant future!
Undalgo De Windsor came out brilliantly, again never certain to how the affects of a long XC will show on the final day of SJ until they actually do it. But thankfully he jumped very well, just tipping the second to last fence for a 4 faults to complete and finish 13th in his first CCI**. It was a fantastic few days and it's so exciting to have such lovely horses upgrading event by event. 
Thank you 's go out to so many people as always... my fantastic sponsors who make everything possible. My family for their ongoing support, advice and help and to all the girls who help me at home, and at events. I couldn't cope with out you all!

 THANK YOU!