Howe gets back to her best at Purston
Ginny bounces back with a win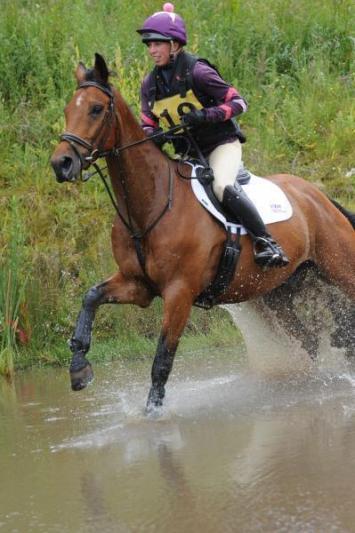 Ginny Howe bounced back with ferocity at the weekend with a win at Purston Manor Horse Trials.
Riding The Juniper Company sponsored Angellus, Howe scooped first prize in a very competitive class and also achieved third place with Argentinus, owned by herself and Lottie Wemyss.
The Great Tew rider has faced some difficult challenges this year, including a fall at Tweseldown in March which left her bruised and battered. But she has worked very hard to bring her horses back to fitness 
Ginny relies on many people in the area to maintain a competitive edge amongst a talented pool of international eventers. She is very grateful for all the support and feels lucky to receive sponsorship from people development, change and communications consultancy, The Juniper Co; and saddler Kevin McArdle.
Nicki Kavanagh, owner of The Juniper Co, said "we chose to support Ginny as her ability to bounce back and her determined nature is aligned to the work Juniper delivers to its clients. We are proud to sponsor Ginny and have every confidence in her tenacity to reach her goals". Ginny has competed at the prestigious Badminton Horse Trials and at the age of 21, making her one of the youngest to do so.
She will be competing five horses at Barbury Castle in Wiltshire this weekend, including her top eventers, Divilabit and Gambler's Image in the CIC*** along with the youngest horse on her yard, Hamilton, in the Burghley Young Event Horse. For more information about Ginny or if you are interested in becoming part of the team, please visit www.ginnyhowe-eventing.co.uk.
Read this week's issue of The Banbury Guardian online.